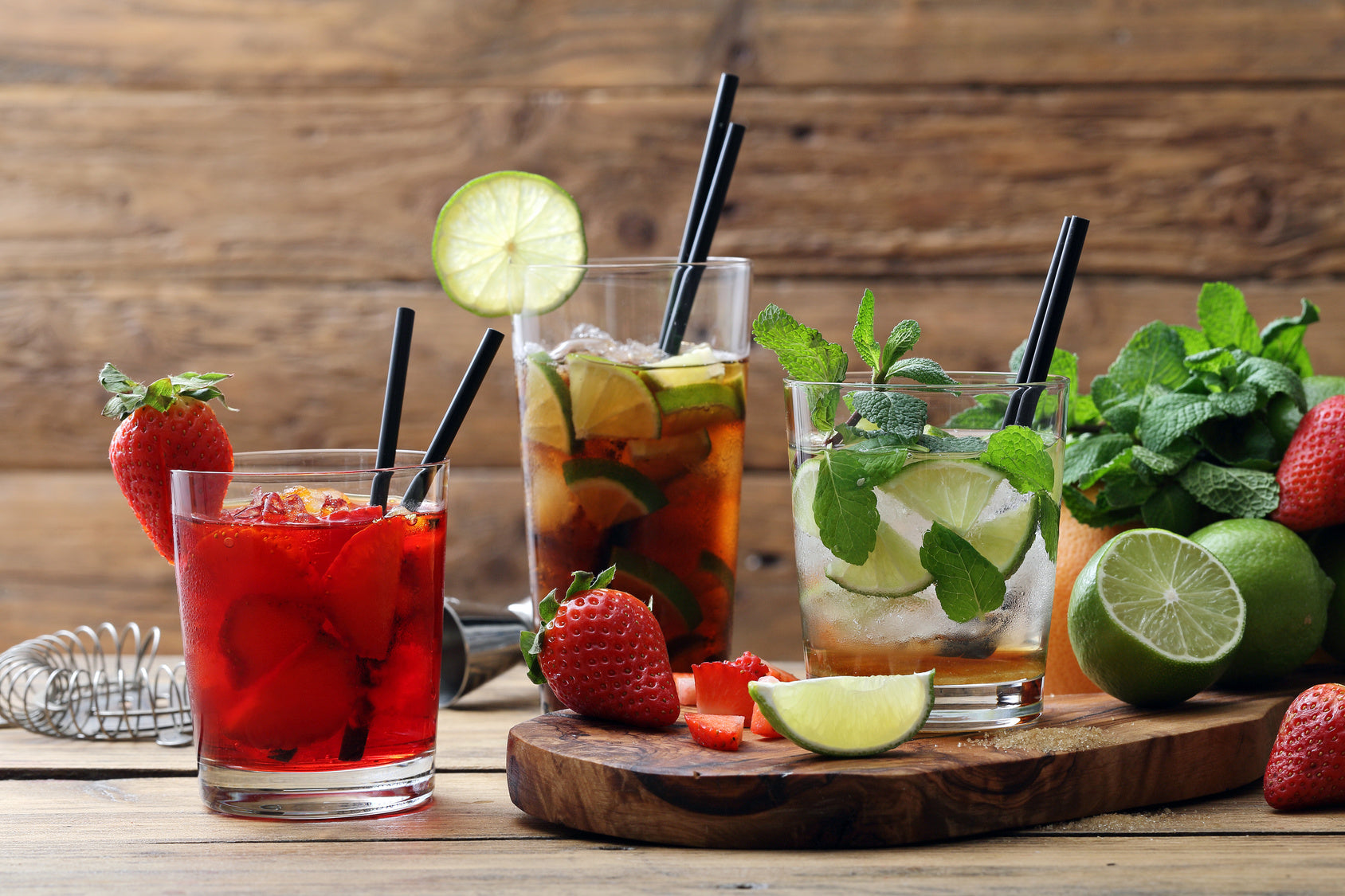 Heat Up Your Spring Cocktail Game with El Yucateco
Bold Drinks You Have to Try (No, Seriously)
By Chelsea Vincent
Whether you're looking forward to Cinco de Mayo, Mother's Day, Memorial Day, or simply brunch this weekend, the start of summer is a great time to boost your cocktail game. I mean, how exciting is it when you can enjoy a refreshing and surprising drink?
Enter El Yucateco, which is the secret ingredient to take your mixology skills to the next level. And with a variety of bold flavor profiles to choose from, you can please just about any palate in your party. (Cue you being made official bartender for all future family get-togethers – sorry, not sorry.)
Here are some of my personal favorite cocktail recipes that you can use to spice up any summer events on your calendar.
Spicy Southerner
As a Texan, I have a soft spot for a little bit of sweet mixed with a little bit of spicy, which defines a lot of our southern influence. This cocktail is a perfect blend of both.
Ingredients:
1 Tablespoon honey

1 teaspoon orange juice

2 ounces blanco tequila

2 Tablespoons fresh lemon juice

⅛ - ¼ teaspoon El Yucateco

Chipotle Sauce

Ice

Lemon wedge
Directions:
Place the honey and water in a small saucepan, and cook over low heat, until the honey has dissolved into the water (stirring constantly, to keep the sugar in the honey from burning). Once the honey has dissolved, transfer the mix to a cocktail shaker with ice. Add the tequila, lemon juice, and Chipotle Sauce to the shaker, shake, and pour over ice. Garnish with a lemon wedge, and serve it up!
Yucatán Mule
Ginger beer and jalapenos instantly make us think of summer beaches and fresh tacos, and who doesn't like both of those things at the same time? Try this take on the classic Moscow Mule for a little extra punch, while still keeping it chill.
Ingredients:
2 ounces vodka of choice

4 ounces ginger beer

⅛ - ¼ teaspoon El Yucateco Jalapeno Sauce

mint leaves (about four sprigs' worth)

1 ounce fresh lime juice
Directions:
In a drink shaker, muddle the mint leaves until you are able to smell them. Add ice to the shaker, as well as the vodka, Jalapeno Sauce, and lime juice, and shake vigorously. Strain the liquid into a copper mug (aka, a mule mug) with ice, then top up the glass with ginger beer. Garnish with a lime, then enjoy poolside. Ahh.
Devil's Daiquiri
If you want some island flair with a little bit of naughty mixed in, this drink offers both. Plus, blended drinks always feel like you're on vacation!
Ingredients:
⅓ cup fresh pineapple chunks
1 Tablespoon fresh lime juice
1 teaspoon sugar
¼ teaspoon El Yucateco Caribbean Habanero Sauce
3 ounces white rum
1 cup ice
Directions:
Combine all ingredients in a blender, and combine on the high speed setting, until you no longer hear ice clinking against the blender blade. Pour into glasses, add little umbrellas, and enjoy the party.
We hope you enjoy these fantastic drink recipes, which are sure to offer you and your guests fun takes on classic summer sips. For other fan-tested favorites, be sure to download our free recipe eBook.
What other drinks do you add El Yucateco to? Leave a comment below!