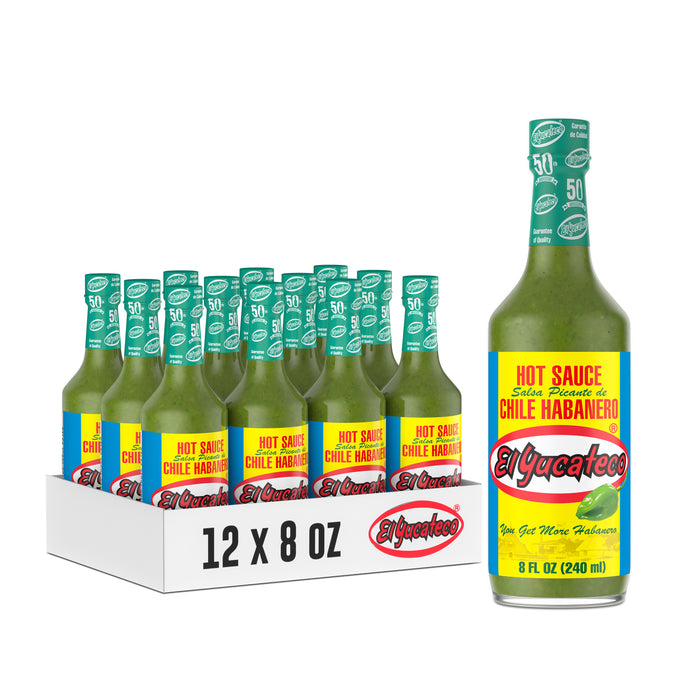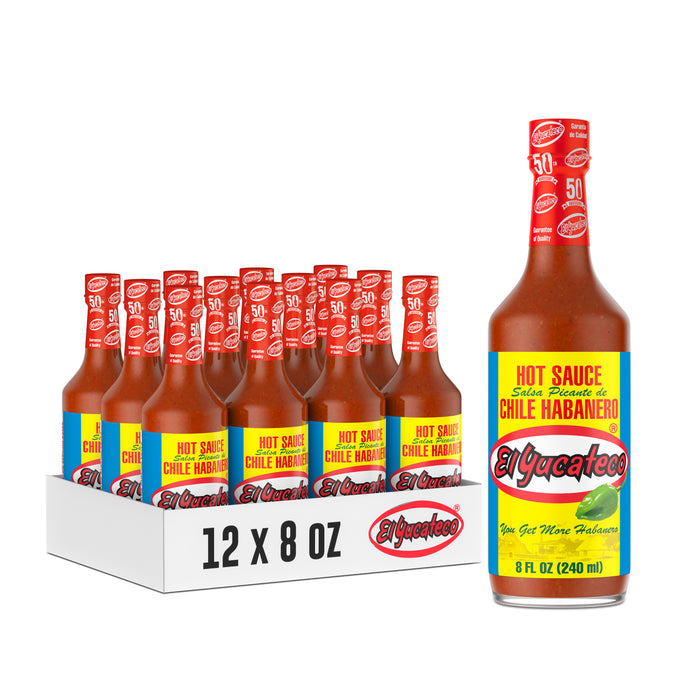 El Yucateco Hot Sauce, 8 oz Bottles - CASE
Stock up on classic El Yucateco Hot Sauces.
Available in Red or Green only in a 12 pack, single flavor case.
Green Habanero Sauce

9,000° on the Scoville scale - The Green Habanero Hot Sauce is made with another of our classic recipes. The freshest green habanero peppers, garlic and fine spices blend into a fresh, flavorful sauce.

Red Habanero Sauce

5,790° on the Scoville scale - El Yucateco's Red Habanero Hot Sauce is created with our classic recipe, a blend of habanero peppers, red tomatoes, select spices and seasonings.