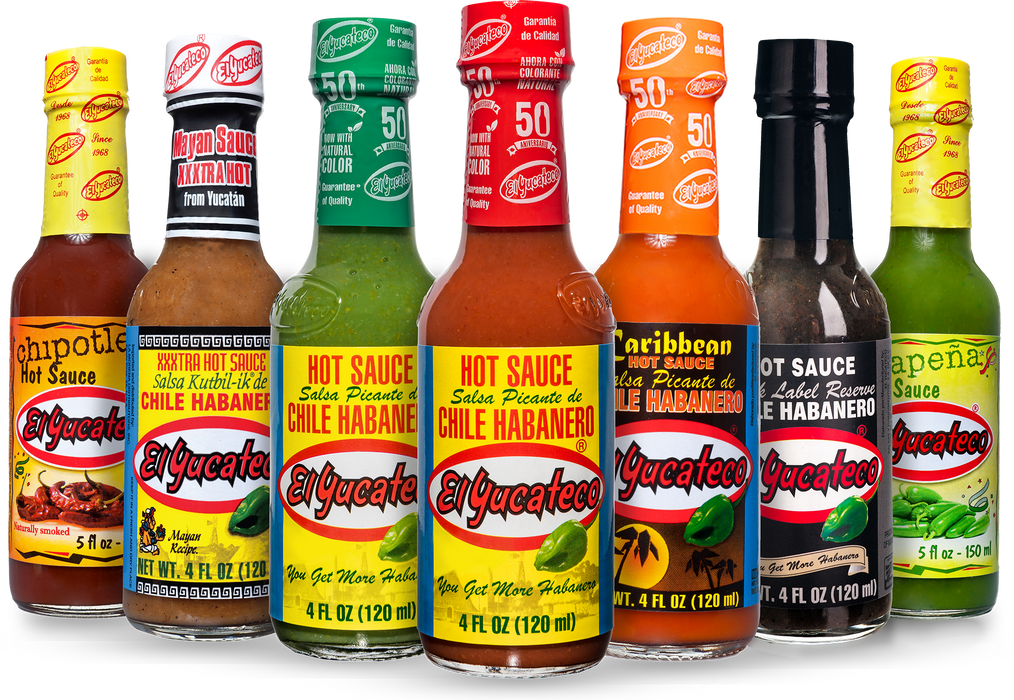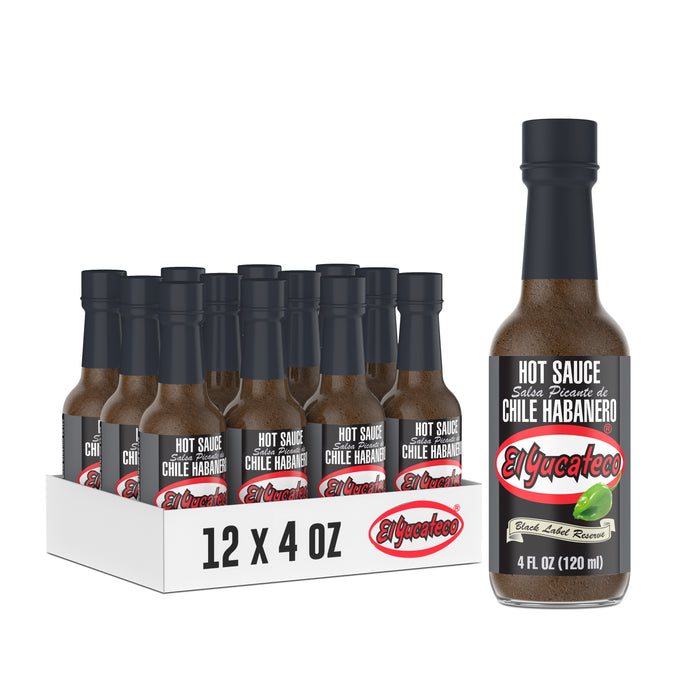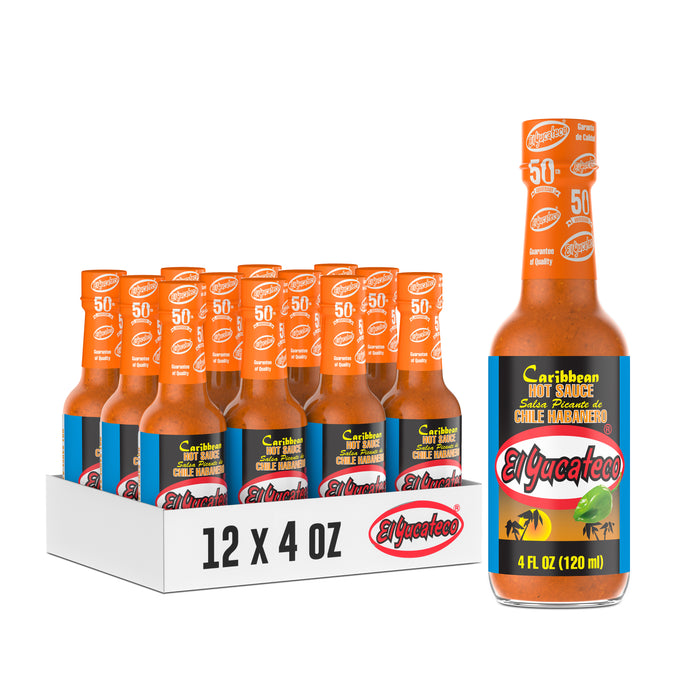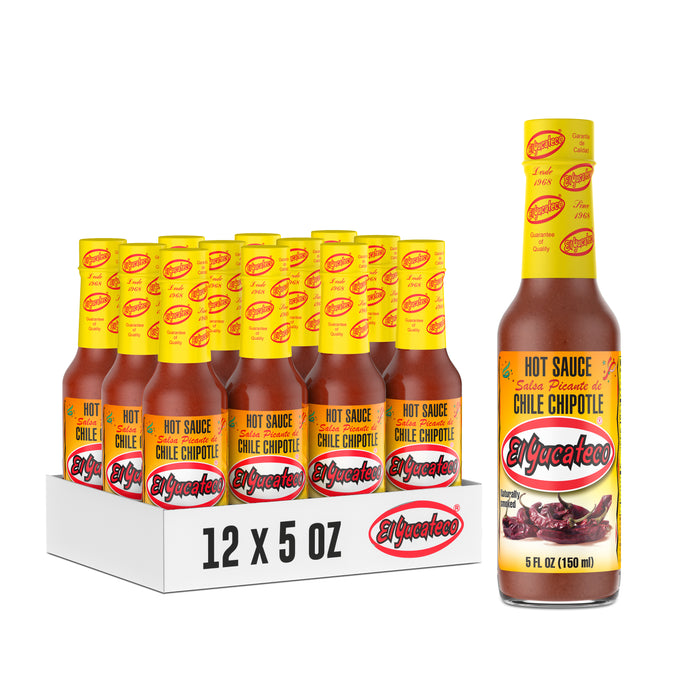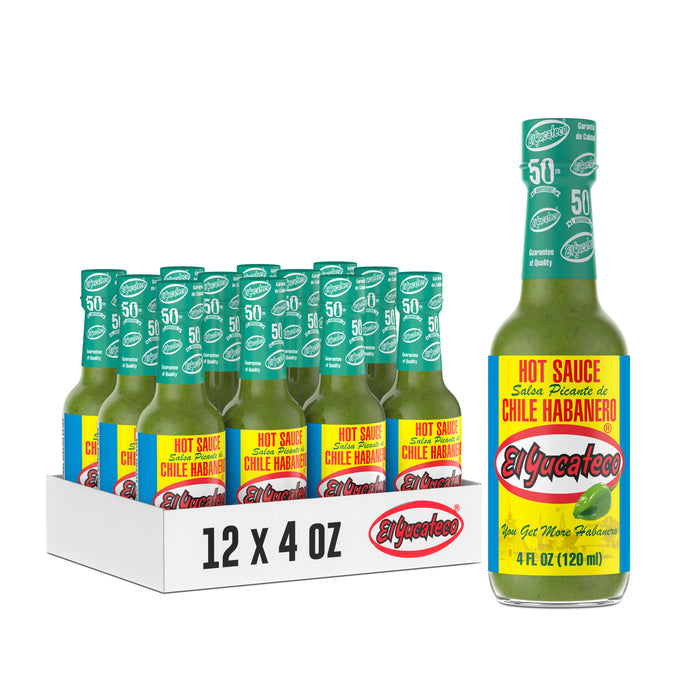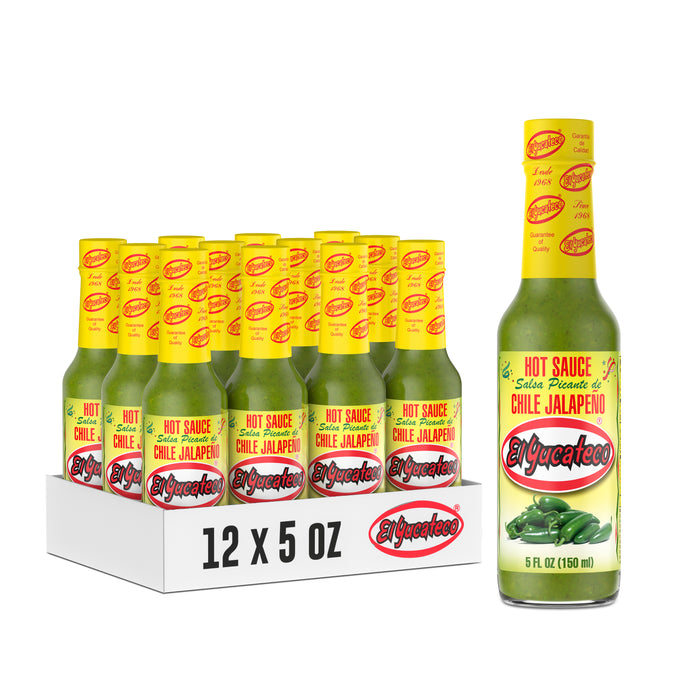 El Yucateco Hot Sauce 12 Pack Case - Single Flavor
Whether you know it or not, you need this - a whole case of your favorite El Yucateco Hot Sauce!
Order your favorite El Yucateco Hot Sauces by the 12 pack case - choose one full case of one of the following products:
Green Habanero Hot Sauce

9,000° on the Scoville scale - The Green Habanero Hot Sauce is made with another of our classic recipes. The freshest green habanero peppers, garlic and fine spices blend into a fresh, flavorful sauce.

Kutbil-Ik XXXtra Hot Habanero Sauce

11,600° on the Scoville scale - We rescued this recipe from the culinary traditions of the ancient Mayan civilization, hence the name "Kutbil-Ik" - a Mayan word meaning "crushed chili".

Jalapeño Hot Sauce

1,270° on the Scoville scale - The classic Jalapeno sauce, done the right way! Only the freshest peppers are used for this sauce. It's the mildest of our sauces, but packs a rich flavor and gentle heat.

Caribbean Habanero Hot

 

Sauce

5,400° on the Scoville scale - This sauce is a perfect blend of yellow habanero peppers and fresh carrots, a source high in Vitamin A and Beta-Carotene. Its slightly sweet taste and mild heat deliver the traditional flavors of Caribbean Cuisine.

Chipotle Hot

 

Sauce

3,400° on the Scoville scale - The most recent addition to El Yucateco family. It is made from a rich blend of naturally smoked chipotle peppers and corn syrup. Its deep flavor enriches hearty dishes, and adds smoky note and sweet heat to grilled meats.

Black Label Reserve Hot Sauce

9,285° on the Scoville scale - A fifth flavor has been added to the El Yucateco habanero sauce line up. El Yucateco Black Label Reserve is a dark, smoky habanero sauce with a medium heat level.

Red Habanero Hot Sauce

5,790° on the Scoville scale - El Yucateco's Red Habanero Hot Sauce is created with our classic recipe, a blend of habanero peppers, red tomatoes, select spices and seasonings.
All orders take 2-4 weeks for shipping (if you have an important deadline, please write us a note in the notes section when ordering).