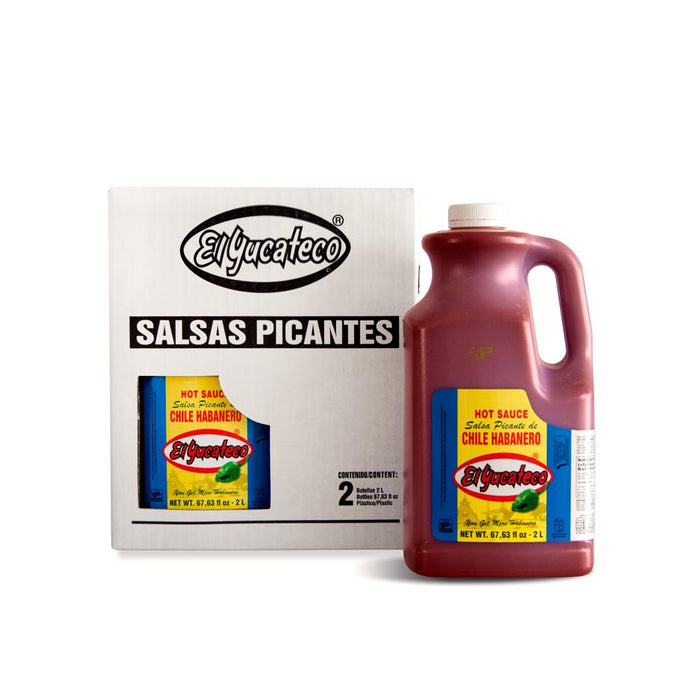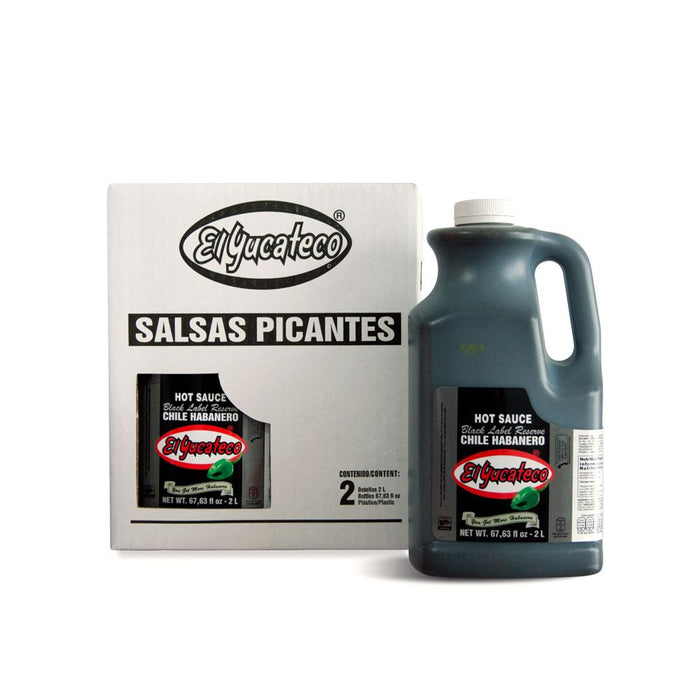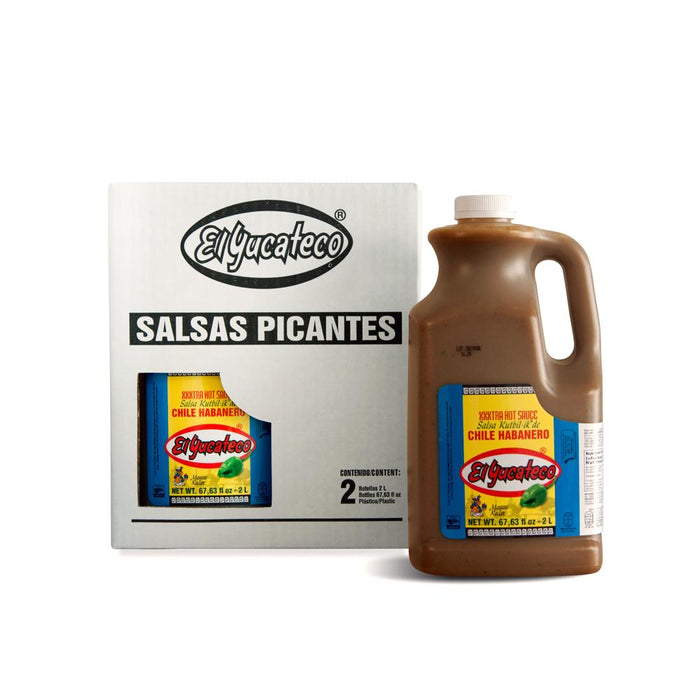 El Yucateco Habanero Hot Sauce - 68 oz / Half Gallon - CASE OF 2
If you need lots of our Hot Sauce, you're in the right place.
Each case of two (2) large, 68oz bottles of El Yucateco Hot Sauce is available in:
Green Habanero Sauce

9,000° on the Scoville scale - The Green Habanero Hot Sauce is made with another of our classic recipes. The freshest green habanero peppers, garlic and fine spices blend into a fresh, flavorful sauce.

Kutbil-Ik XXXtra Hot Habanero Sauce

11,600° on the Scoville scale - We rescued this recipe from the culinary traditions of the ancient Mayan civilization, hence the name "Kutbil-Ik" - a Mayan word meaning "crushed chili".

Black Label Reserve Sauce

9,285° on the Scoville scale - A fifth flavor has been added to the El Yucateco habanero sauce line up. El Yucateco Black Label Reserve is a dark, smoky habanero sauce with a medium heat level.

Red Habanero Sauce

5,790° on the Scoville scale - El Yucateco's Red Habanero Hot Sauce is created with our classic recipe, a blend of habanero peppers, red tomatoes, select spices and seasonings.
For more information on all our sauces, such as Scoville ratings (how hot they are), flavor profiles, and how they'll make you a better person (totally made that last one up but hey it's worth a shot, right?), check out our About our Hot Sauces in the USA page.