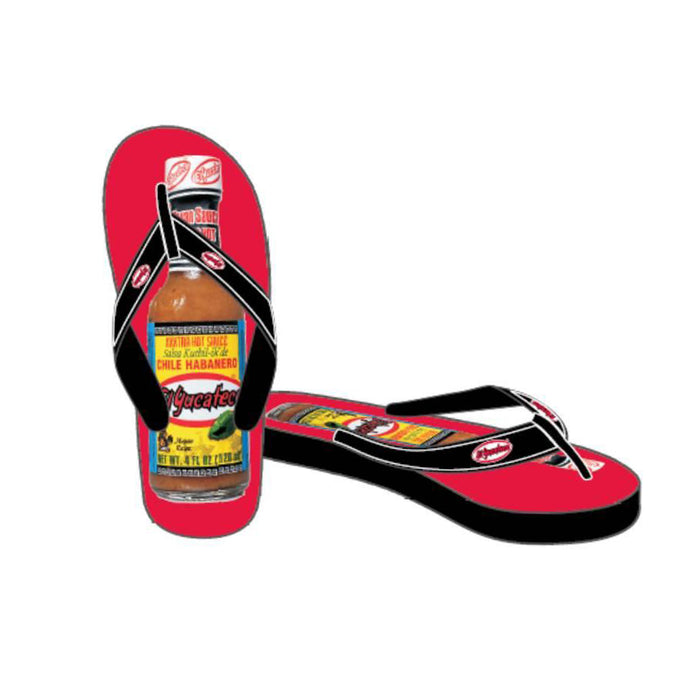 El Yucateco Flip Flops - Black & Red
Flavor Fanatics!  Show off that love for El Yucateco with these ultra-comfortable Flip Flops featuring El Yucateco Logo on each side of the fabric strap and the full XXX Habanero Bottle on the sole.
This Rubber Sole Flip Flop has a Top Layer of Thin Soft Polyester Fabric on top of a cushy Rubber Sole to give this sandal a great feel on your feet.